Industrial Weighing Calibration
Globeweigh are Irelands experts in industrial weighing calibration – if it weighs the chances are we calibrate it! We offer a full range of calibration depending your weighing device and requirements. Here is a small sample of some of the equipment we currently calibrate
•
Weighbridges •
Bench scales •
Floor scales •
Counting scales •
Weigh price labellers •
Pallet truck scales •
Forklift truck scales •
Crane scales •
Laboratory scales •
Hopper scales •
Tank & silo weighing systems •
Mechanical scales •
Axle weighers •
Check weighers
We offer
Self-Verification
We are certified for the self verification (SV) or NAHI's (non-automatic weighing instruments) and Automatic weighing instruments under EEC directive 90/384/EEC
Re-verification / NSAI Authorised Verification
The GlobeWeigh Group are one of the largest industrial weighing companies in Ireland and are authorised to undertake weighbridge verification on behalf of the NSAI of Ireland.
Your weighbridge will require re-verification in the following situations:
•
Repair involving replacement of parts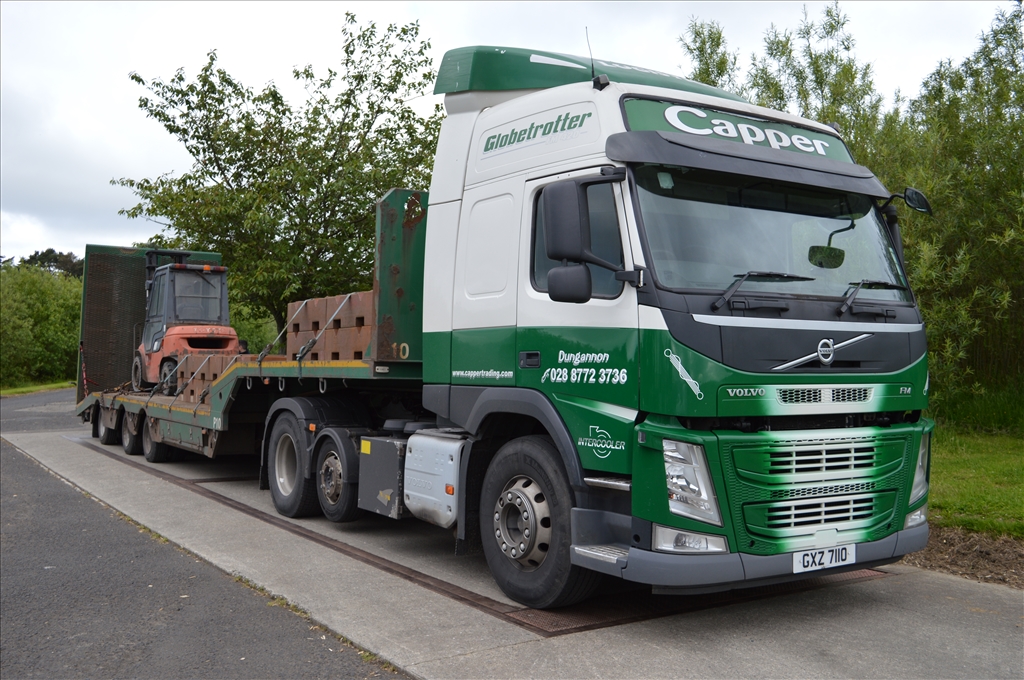 GlobeWeigh Group offers the following benefits to current and new customers:
•
All Ireland service – with centres in Armagh & Cork
•
Fifteen fully trained Service Engineers
•
Weighbridge test unit with 20-tonne of weights - NSAI Verified
•
Service vehicles equipped with certified weights
•
Comprehensive range of spare parts for all the leading manufacturers
•
ISO 9001:2015 Quality standard, ISO 14001:2015 Environmental standard and ISO 45001:2018 Occupational Health and Safety
•
Out of hour emergency service – 364 days a year
•
Comprehensive product portfolio
•
Authorised Verifier on behalf of the NSAI of Ireland
ISO Standards/BRC
GlobeWeigh offer calibration of all specified weighing equipment using weights traceable to national standards. Globeweigh are members of the Weighing Federation and as such follow the federation's code of practice for weighing machine calibrations. We are ISO certified for calibration as well as for health and safety and environmental (ISO45001:2018 and ISO14001:2015). Each scale will be calibrated to either its full capacity or the maximum capacity it is used to. The Certificate will meet all ISO & BRC requirements.
Silo and Vessel Force Calibration
GlobeWeigh can provide accurate vessel calibration without the hassle using the force transfer calibration technique.